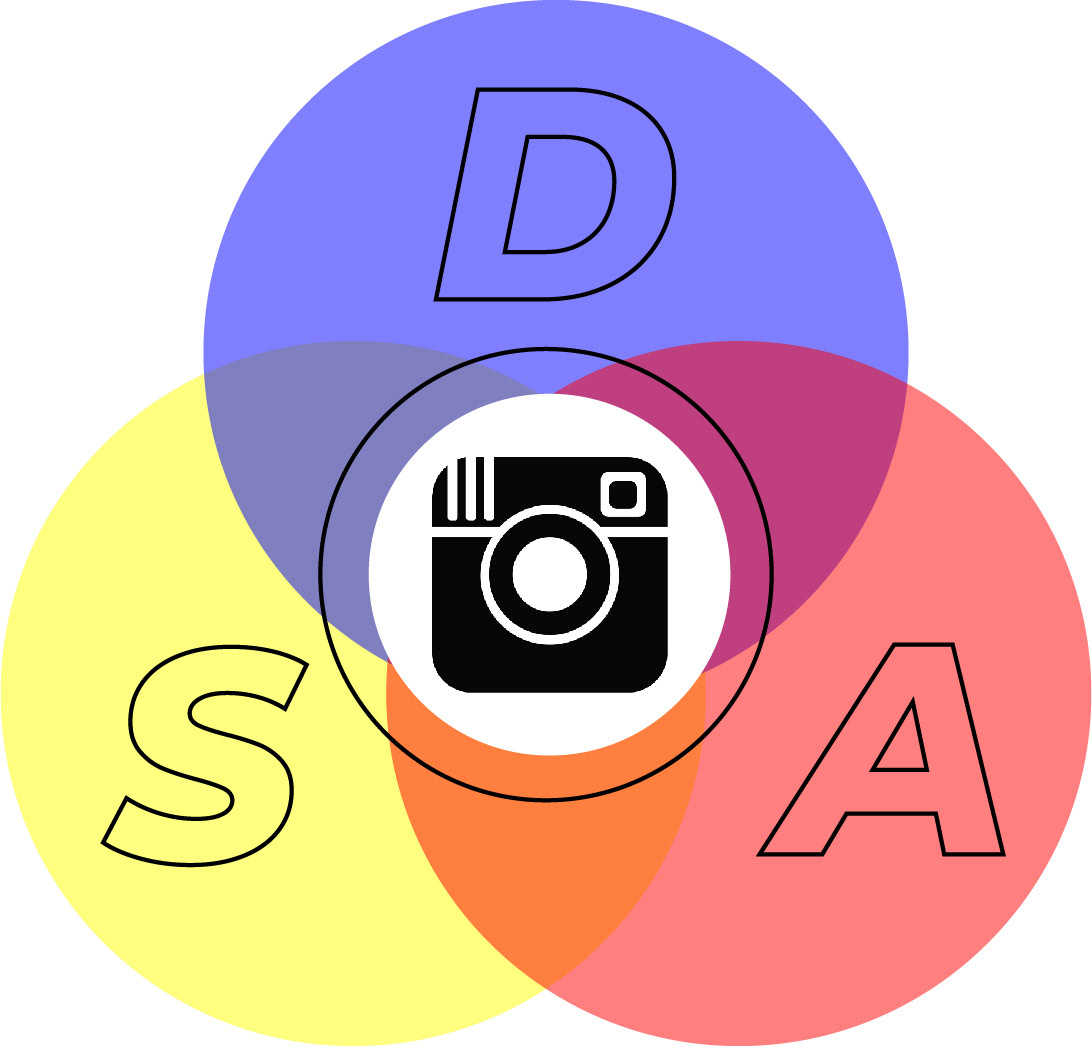 DePaul Student Art is a Social Media platform for college student artists to promote, sell, and gain exposure for their artwork. I began DSA on November 13th 2018, due to being a graphic design major I felt that there was a need to promote student artwork at DePaul University. Throughout my daily life I found that I was always surrounded by people who were not in a creative based major. I spent the majority of the time talking to and interacting with business and other financial based majors. DePaul Student Art is a page that is not only intended to inspire creativity but to also be an outlet for anyone in a creative based field to gain exposure. Changing the stigma behind what it meant to be an art major was something that I became very passionated about and fueled me to want to grow DSA to its maximum potential.  
While creating and operating the page, I discovered the idea of Curation. What I was essentially doing with DSA was the same principles/practices used by art curators at big time museums. I was responsible for acquiring content from other creatives, organizing their artwork into an aesthetic post, and displaying it for an audience to view and interact with. Along with creating these posts I also took time to write descriptions of the artists and their artwork in attempts to make each posting feel unique and personal. I soon became obsessed with the idea of curating content and organizing it for display. This lead to me having my own work be inspired by different elements of what I was seeing and performing to produce DSA.  
There are many challenges that I have faced while organizing a social media platform. One crucial challenge that I have faced is the frustration of growing a following and interest for DSA. I often think that DSA isn't growing at a fast enough pace, and that there is something that I'm not doing properly to draw the attention of enough people. The truth of the matter is that to grow a social media platform it takes years to grow a real following. I have only been operating the page since November of 2018. This does mean that I am doing everything in my power to grow the page, and it is growing at a substantial rate; but to get to over a thousand followers it will simply take time. I also believe that along with time another crucial aspect that I have recognized that impacts DSA's growth is the small details to the page and posts. Whether that means making the platform easier to interact with, learn about, or submit to; many of the smaller details add up and make an impact on the viewers. The Idea of dedication to quality has become my biggest concern for DSA. I now work harder to maintain a seamless and organized look of the page as a whole as well as the layout of the posts. I further understand the importance of scheduling and organizing the page so that it is not only easy to interact with but also displays enjoyable content. 
While I do find that there are frequent frustrations with running DSA, the reason why I continue to put this effort is because I'm extremely passionate about what I'm creating. I have found myself more involved with this page as it continues to grow and as I continue to interact with other creatives around me. Throughout the several people that I have showcased on the page, nearly every artist has expressed their gratitude for DSA and my efforts to gain them more exposure. This alone is the main reason why I continue to develop DSA. I know that my efforts in some way are helping others achieve their own personal goals. The importance of giving creatives more of a voice is the reason why I started the platform, and I find extreme pride in being able to say that I was the person to be able to provide that service.
Each artist that is showcased on the DePaul Student Art page is given the same format for their posts.
1. 1-4 pictures of the students artwork 
2. A brief artist statement about either their artwork,  any inspirations, or details about the artist themselves. 
3. A song recommendation for the other DSA followers
*click on images to enlarge and scroll*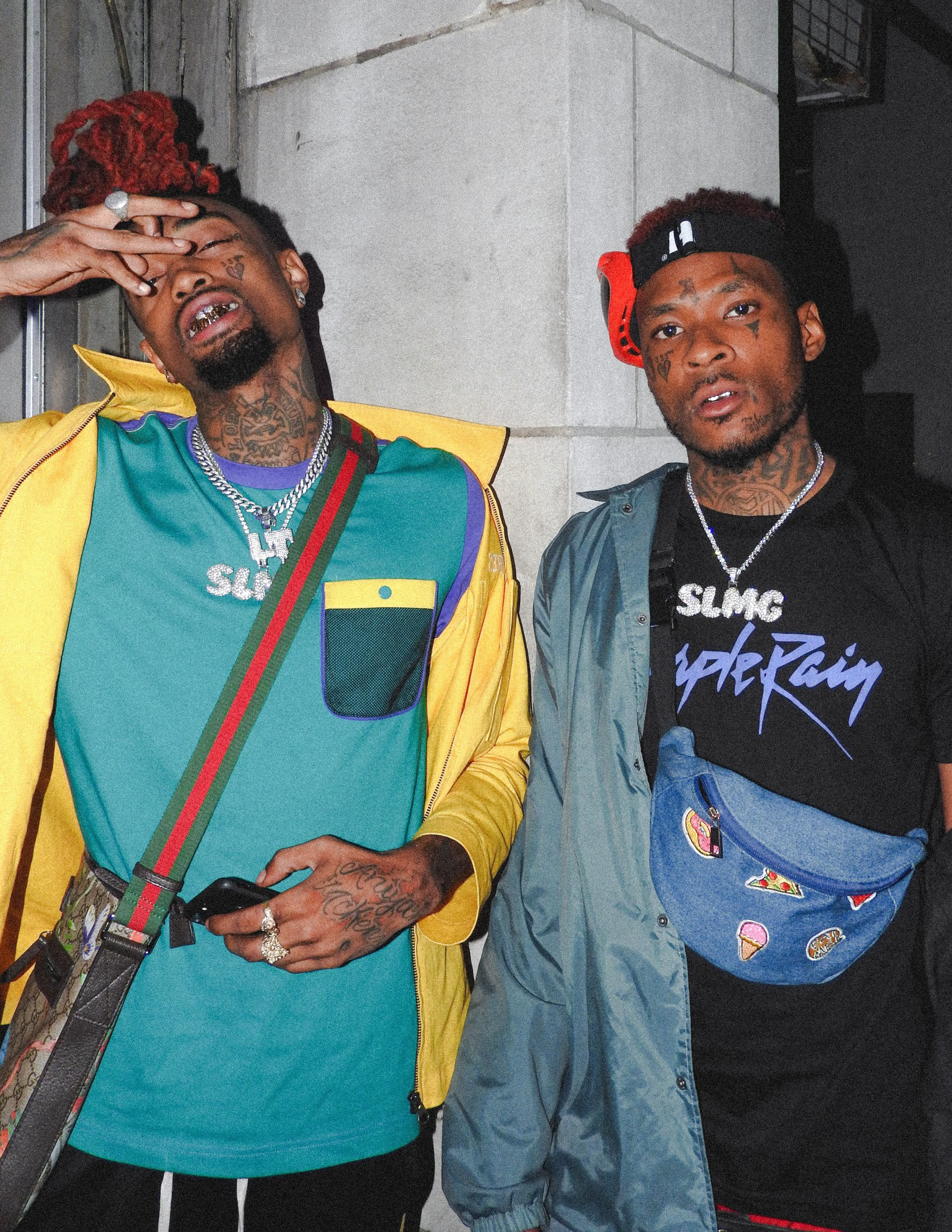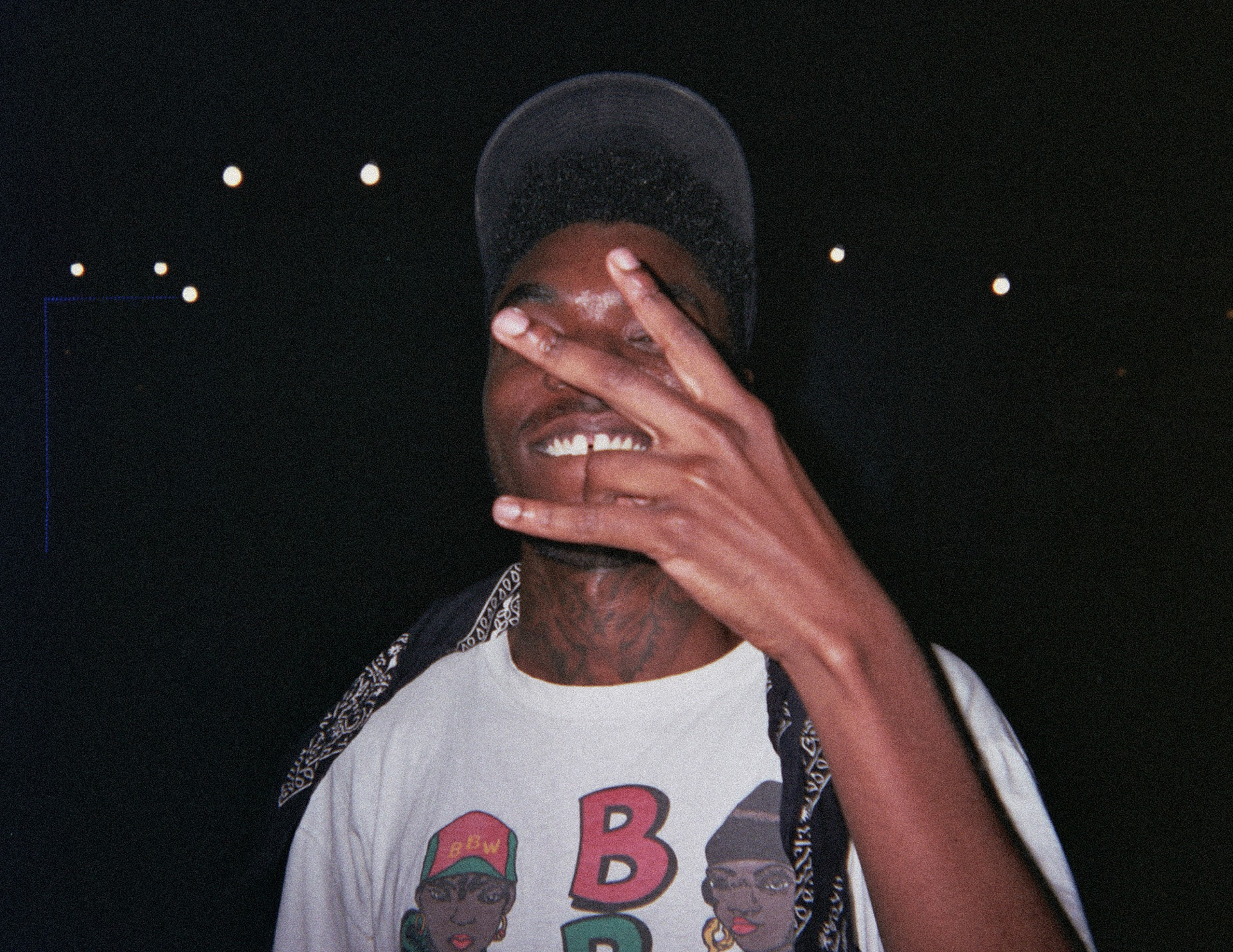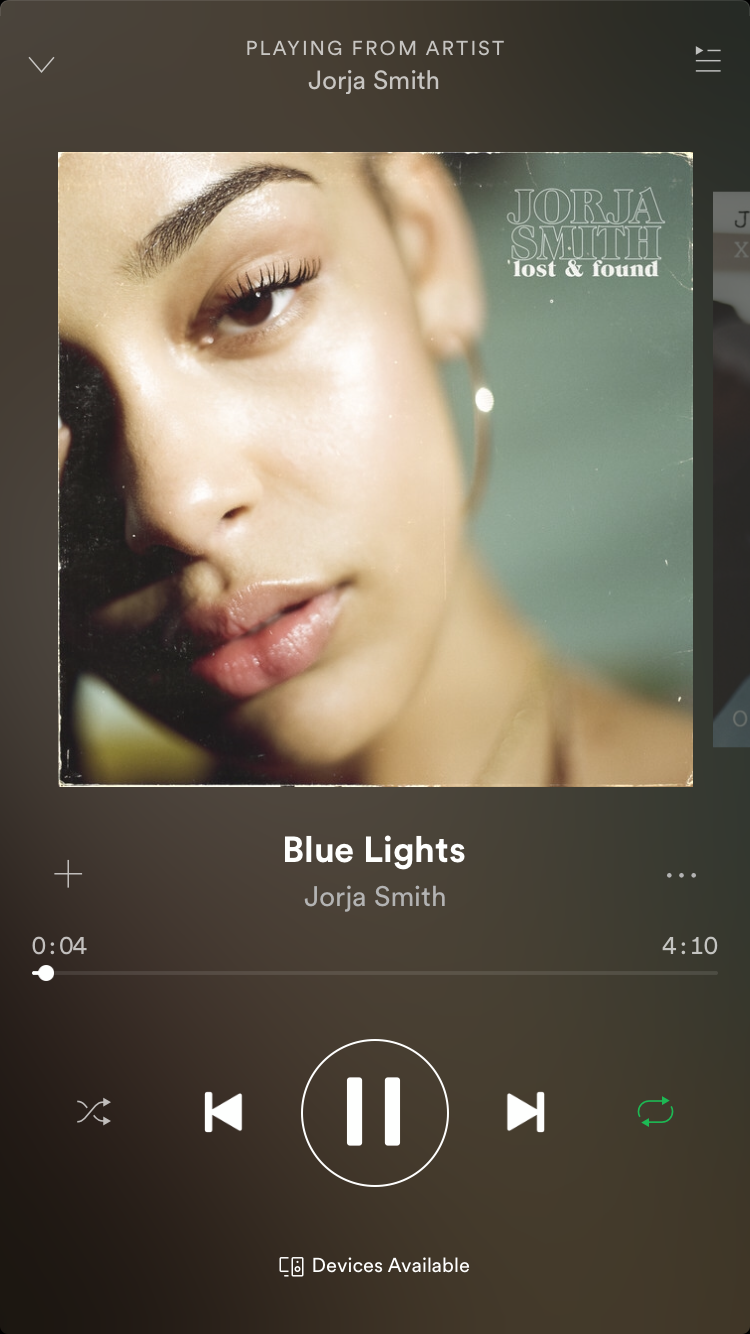 Featured Artist: Justin Singerman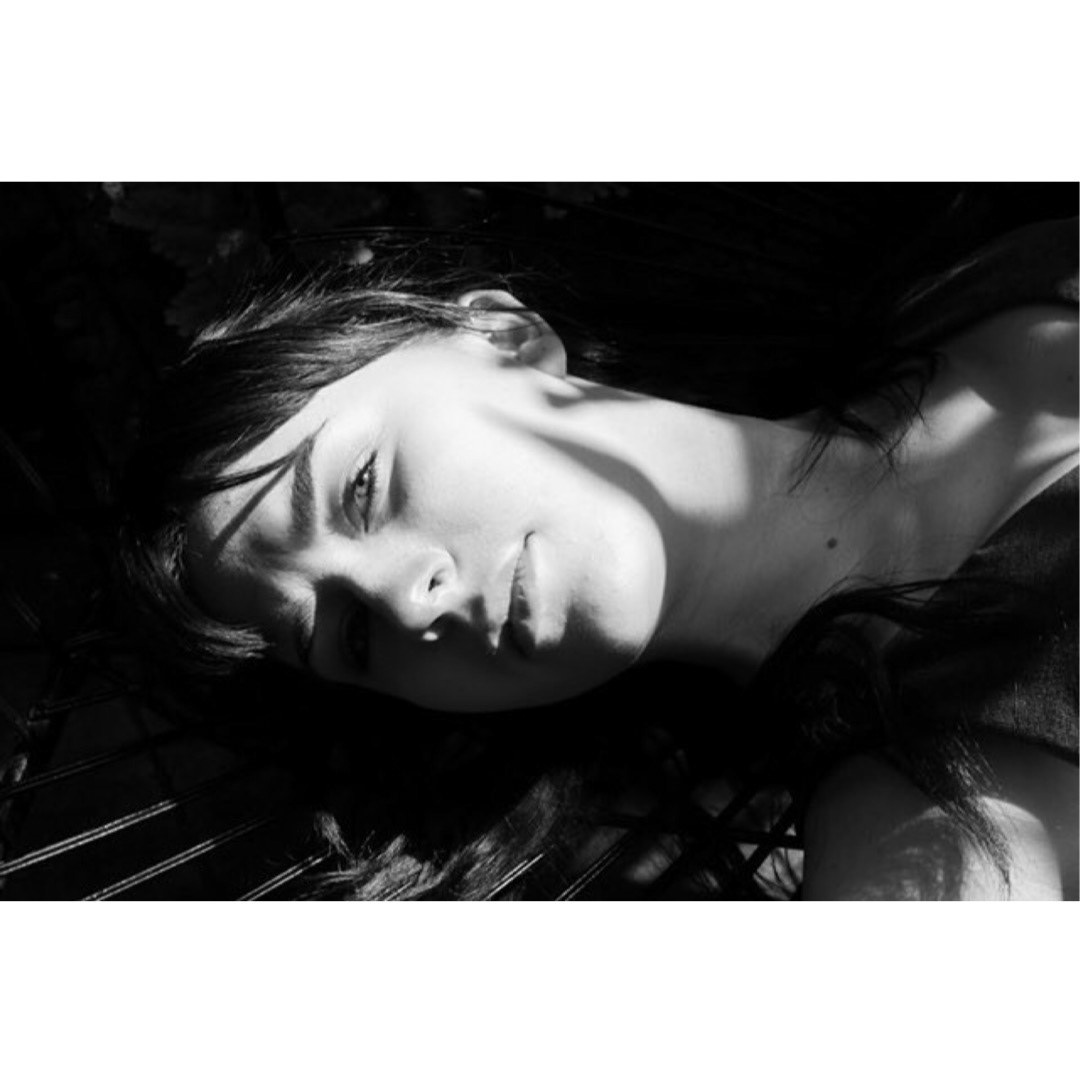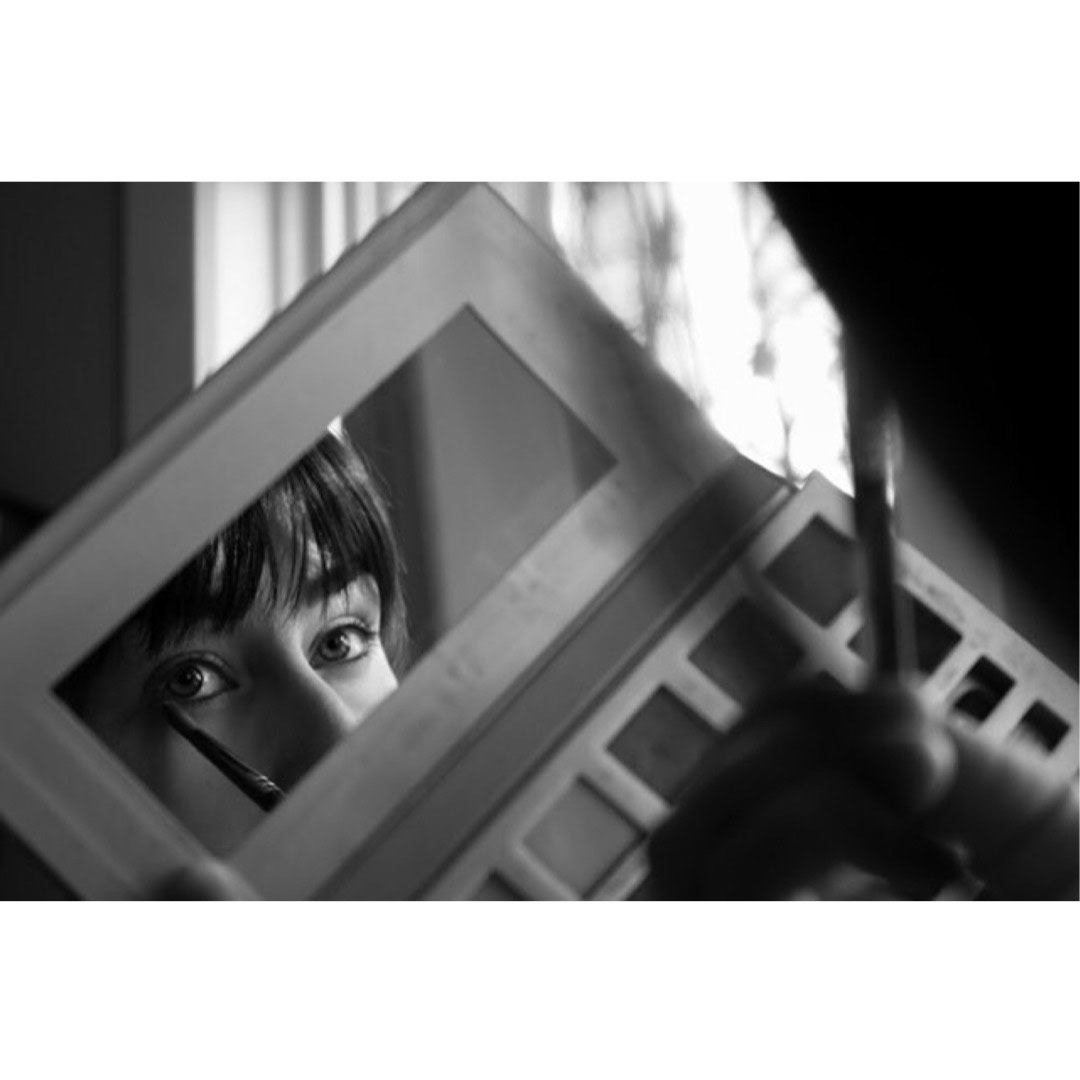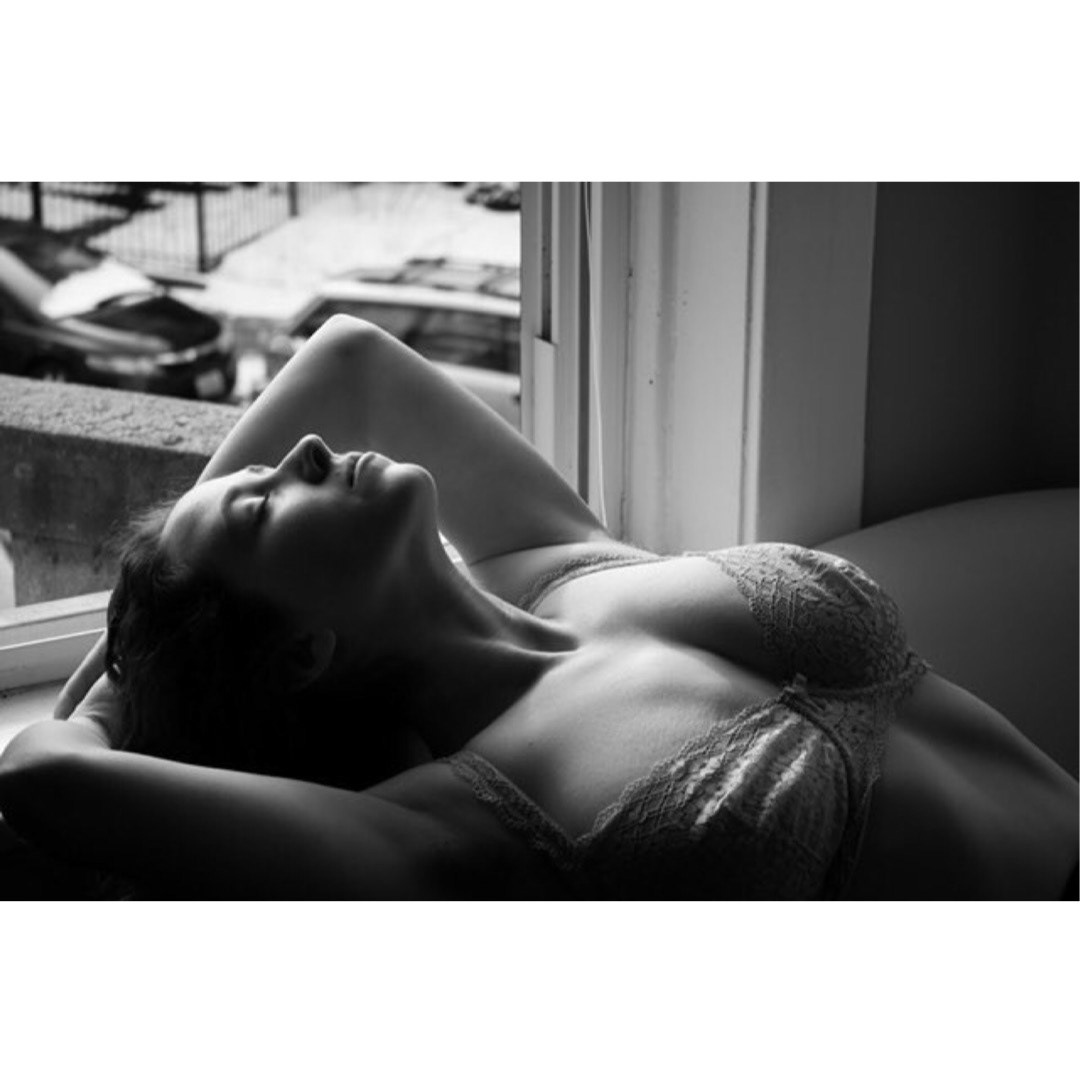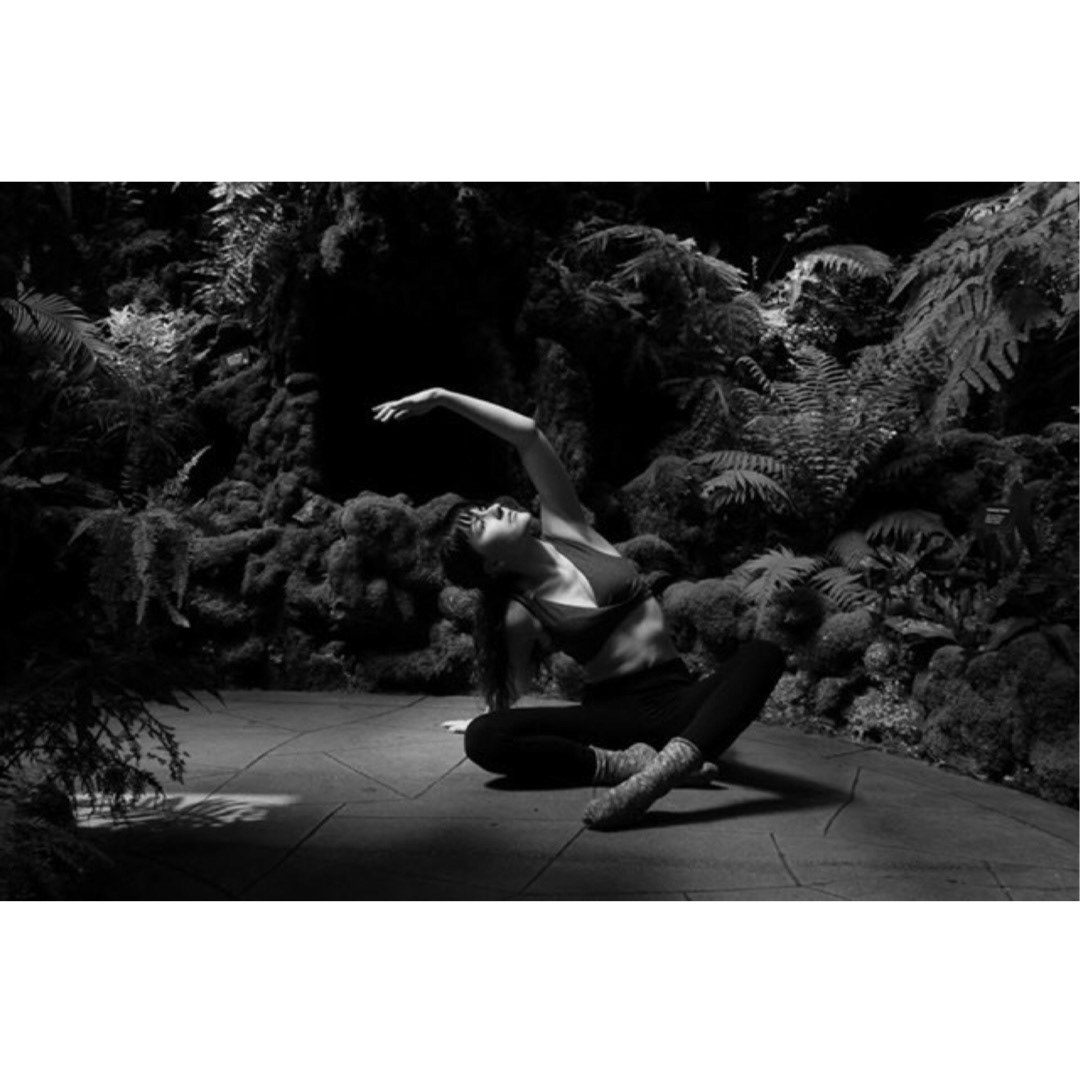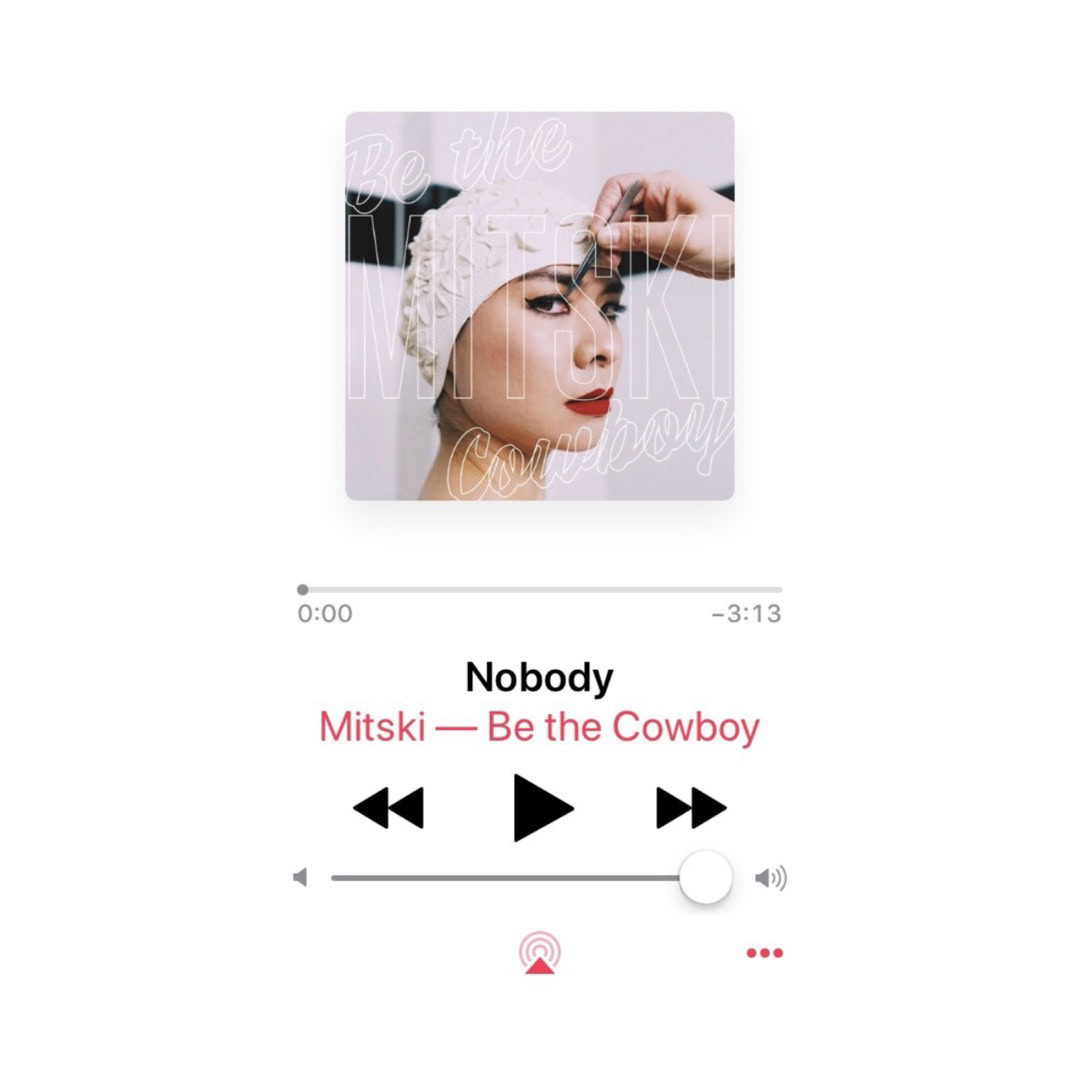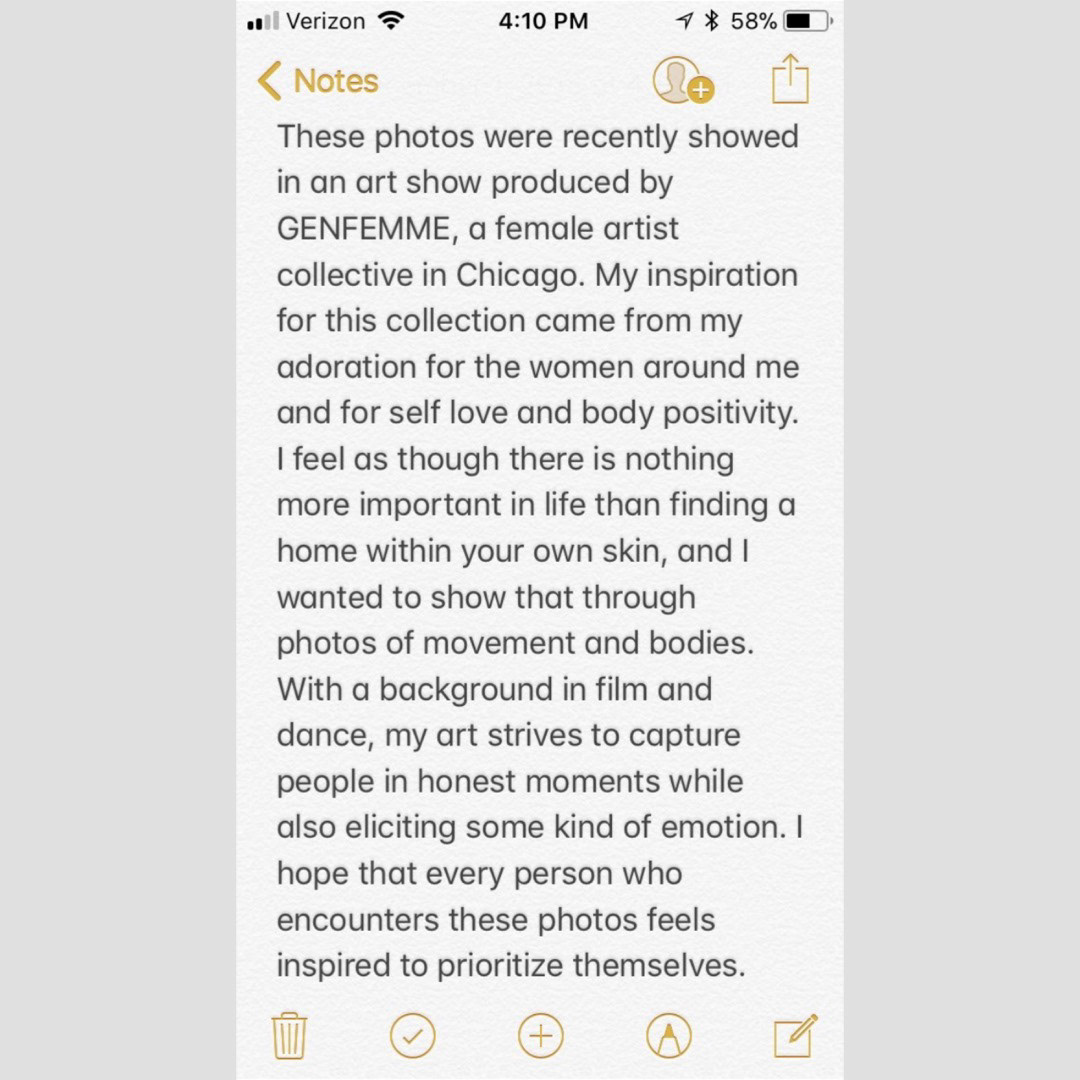 Featured Artist: Carolyn McCabe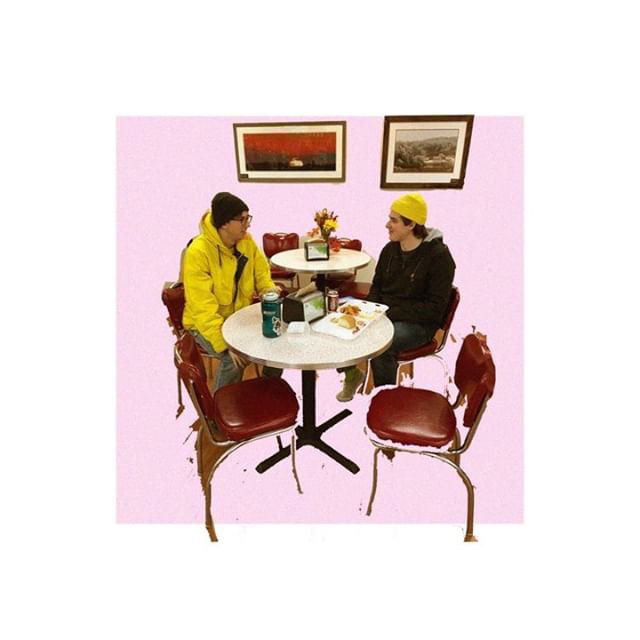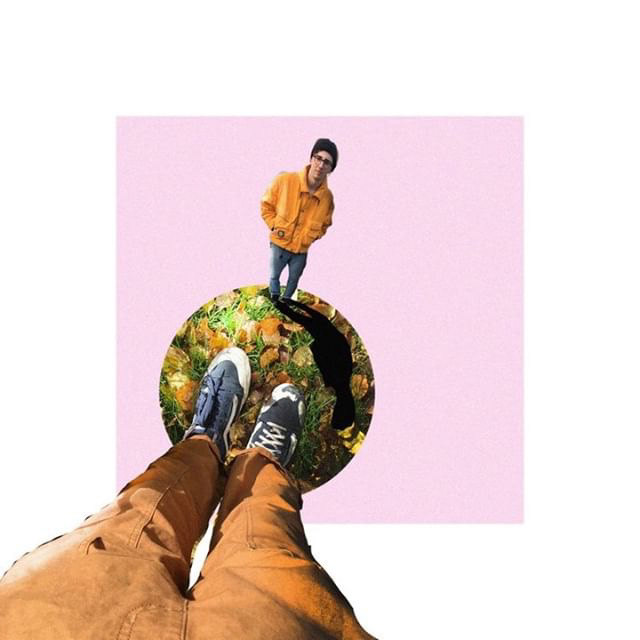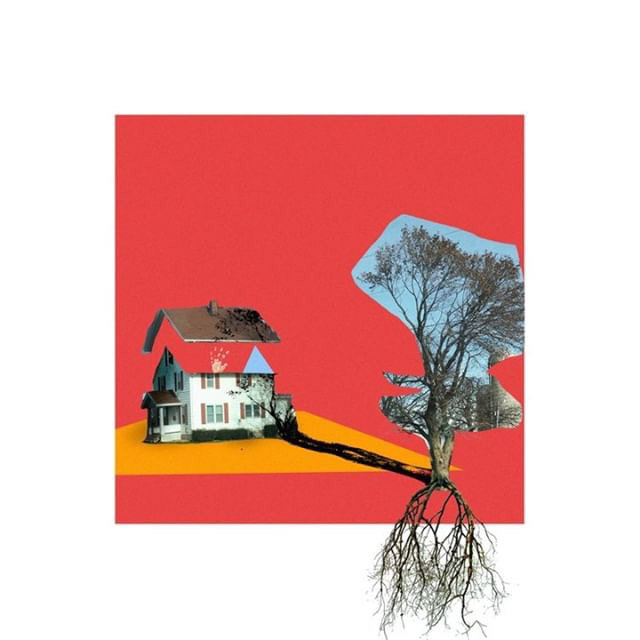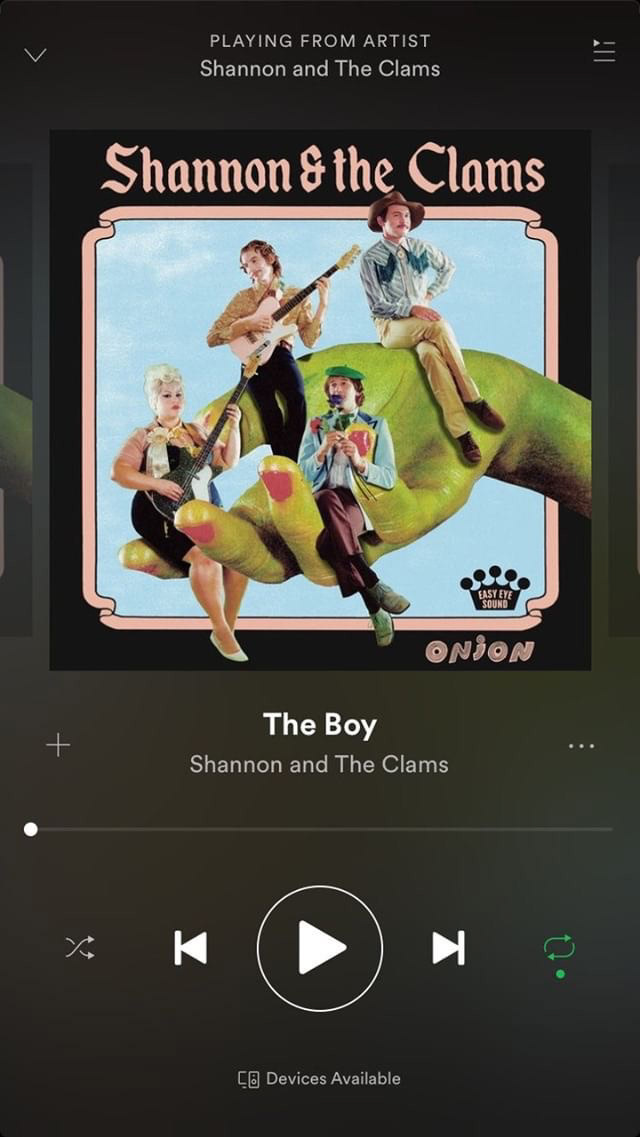 Featured Artist: Josh Noll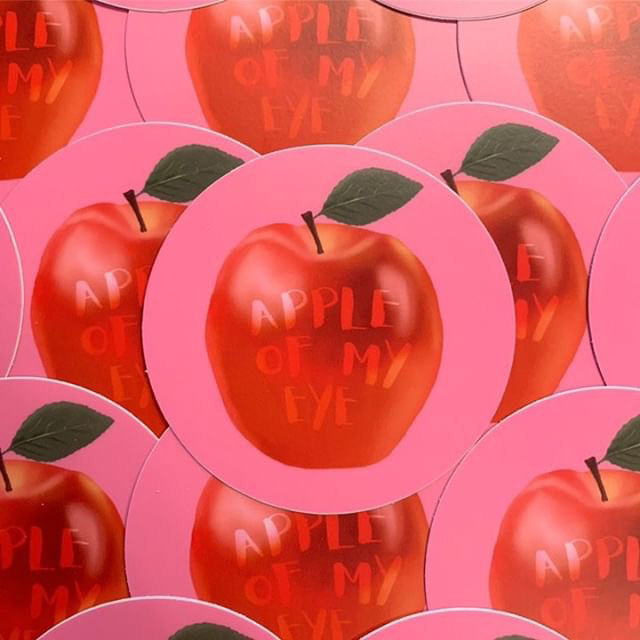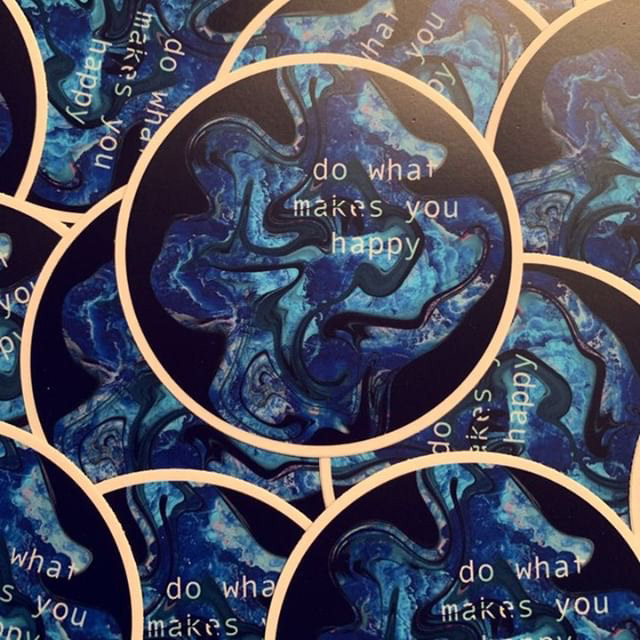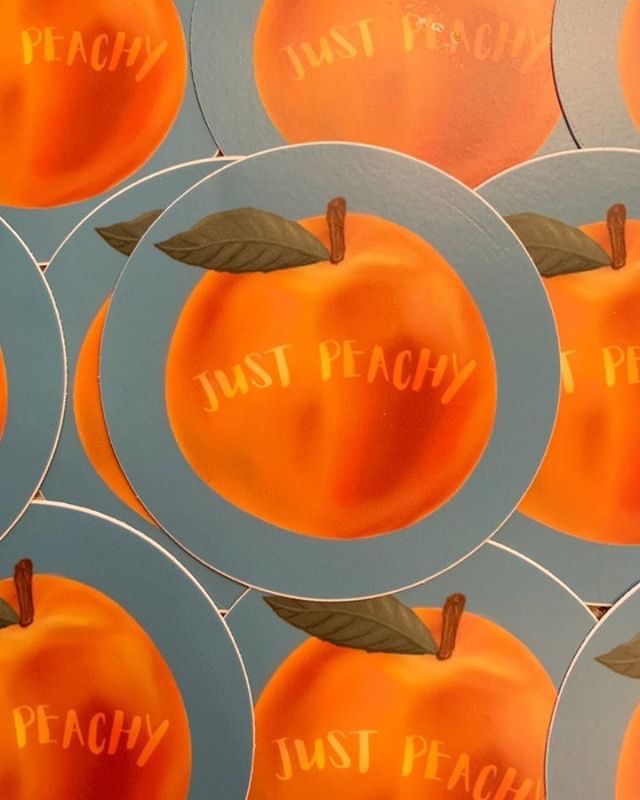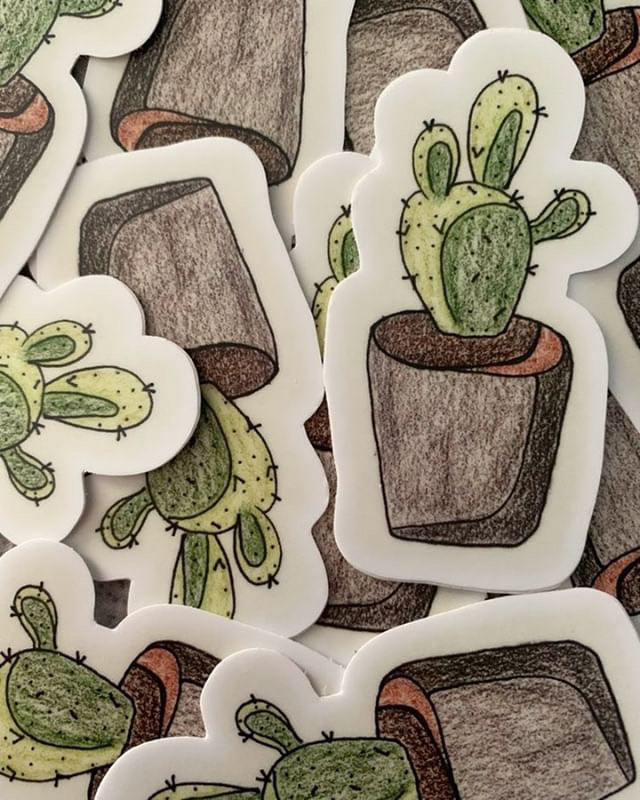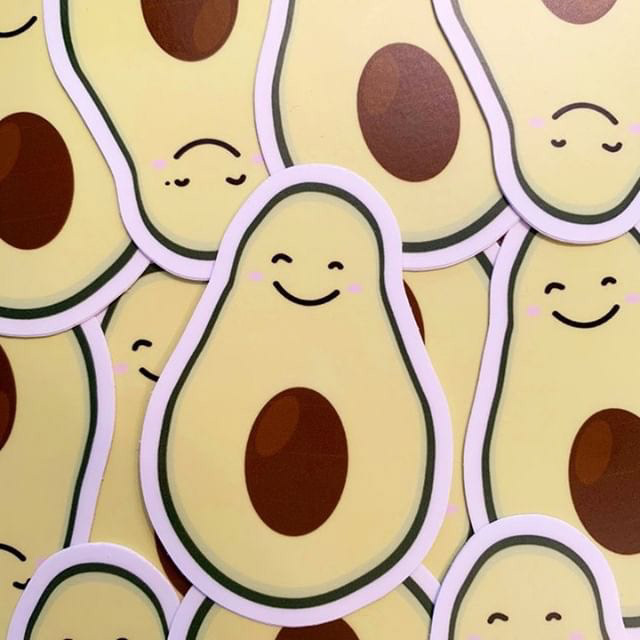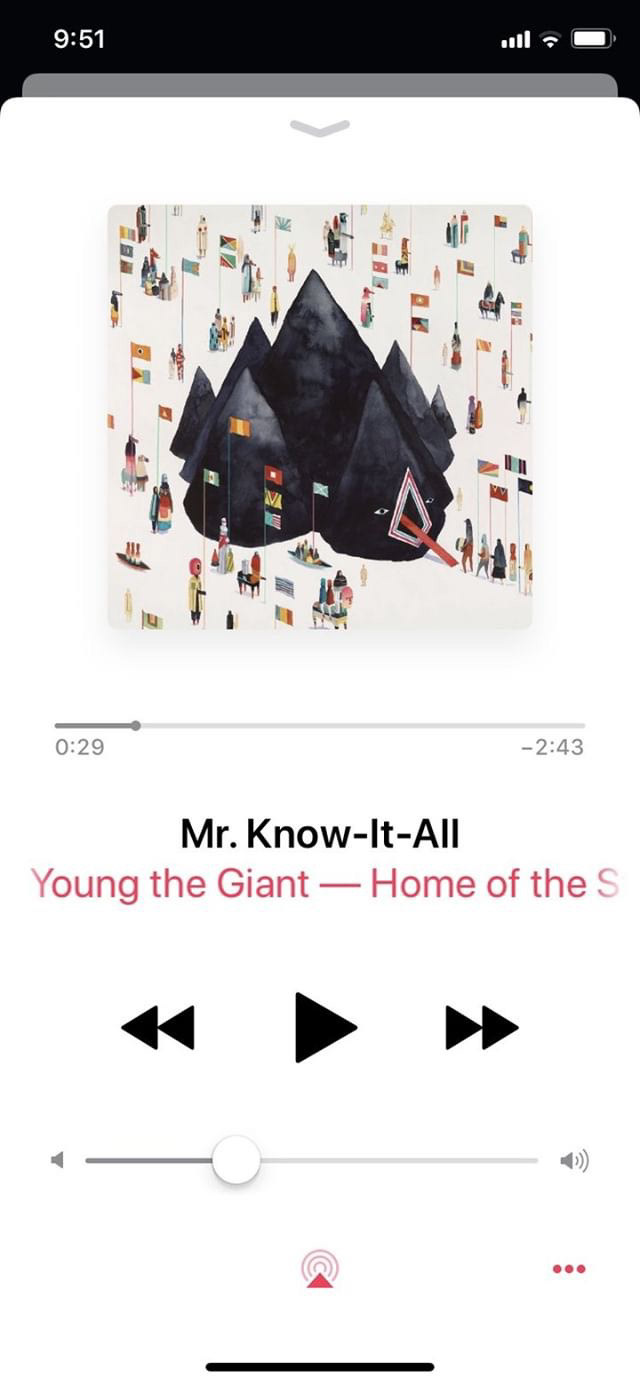 Featured Artist: Kiana Horvath